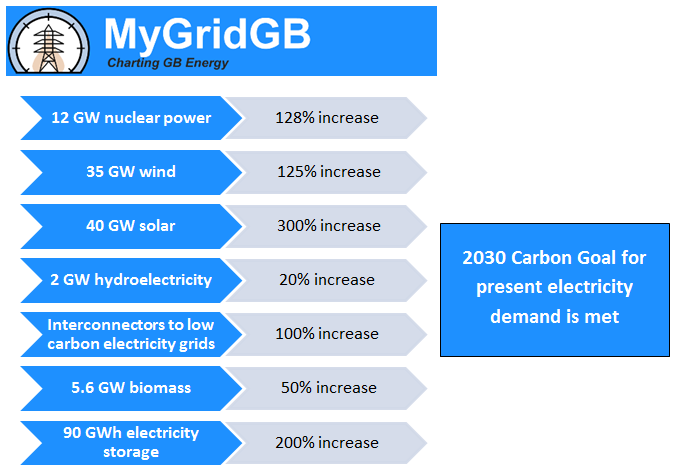 On this page, you can see a live simulation of the MyGridGB Manifesto. This shows the British electricity supply should my manifesto have been implemented and given recent weather patterns and recent electricity demand.
Download here:
A Manifesto for a Low Carbon Electricity Supply
The key to the manifesto is that it uses wind, solar and energy storage to harness favourable whether when it is there. Gas is only used when it is dark, there is no wind and the energy storage is depleted. The manifesto works because using wind and solar drives down carbon emissions sufficiently to permit some use of gas.
The manifesto can be tracked in different ways. On this page, the performance of the manifesto over the last 28 days from Sun 28 January 2018 to Sun 25 February 2018 can be seen.